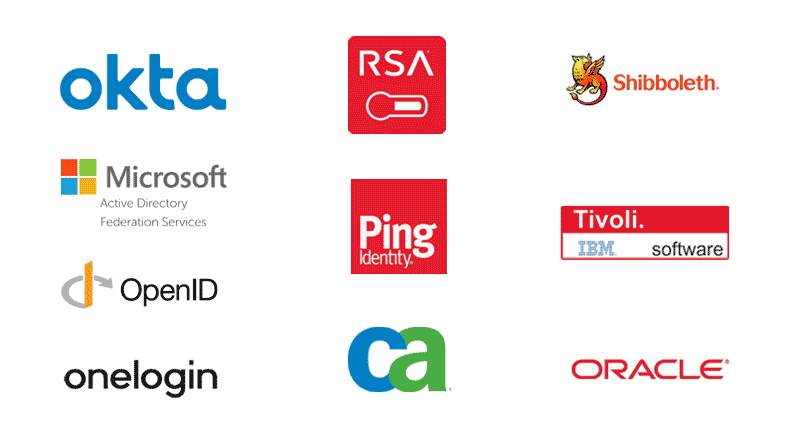 SSOgen is a flexible SSO Gateway for traditional SSO solutions such as CA Siteminder, IBM TAM, etc. For example, SSOgen extends Siteminder SSO to applications that do not support Siteminder SSO integration.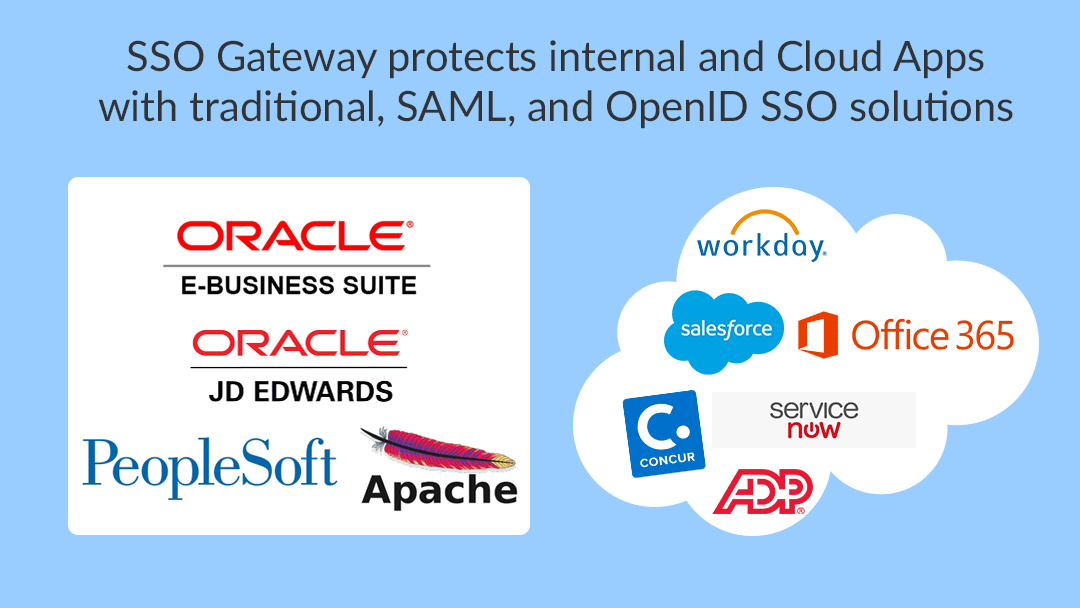 SSO Gateway with Legacy SSO Servers
CA Siteminder, IBM Tivoli, OpenAM, ..etc.
SAML Gateway, IdP SAML Gateway, SP SAML Gateway, Okta SPGW
SSOgen is a NextGen SAML Gateway for SAML SSO solutions such as Okta, Azure ADFS, PingFederate, OneLogin, and more. For instance, SSOgen acts as a Service Provider, and extends Okta SAML IdP SSO to traditional web servers that do not support SAML Authentication. At the same time, SSOgen can act as SAML IdP for other SAML SP Applications. SAML Gateway be be either SAML IdP Gateway & SAML SP Gateway. This is also known as Okta SPGW.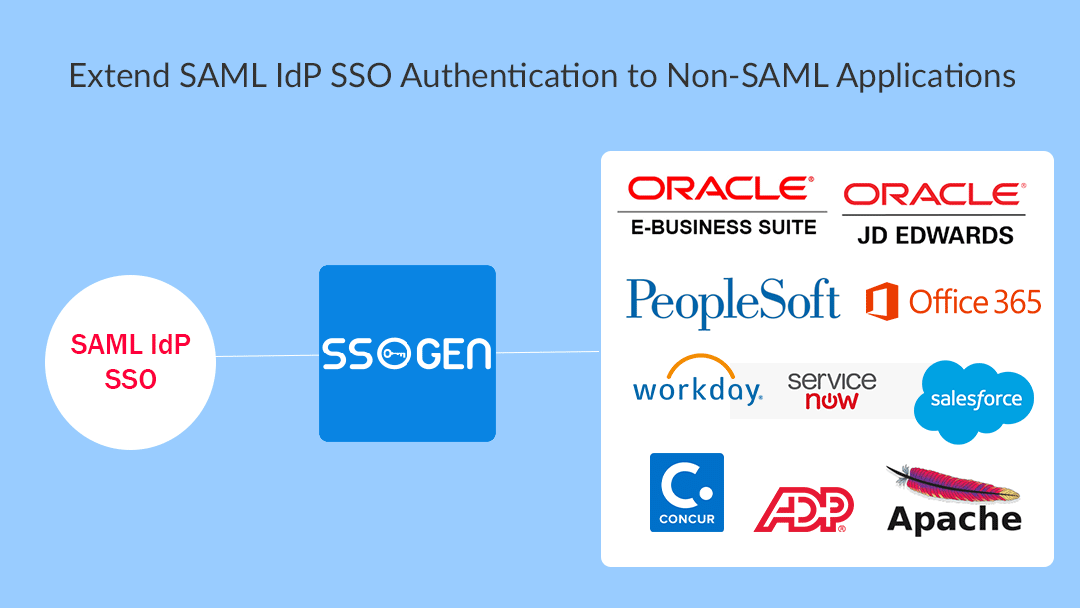 Extend SAML IdP SSO Authentication
To Legacy, Non-SAML Applications
OpenID Gateway, OpenID Connect Gateway, and OAuth Gateway
SSOgen is also an OpenID Gateway for OpenID ID providers. SSOgen acts as an OpenID Connect, and extends OpenID provider SSO to applications that do not support OpenID or OAuth protocols.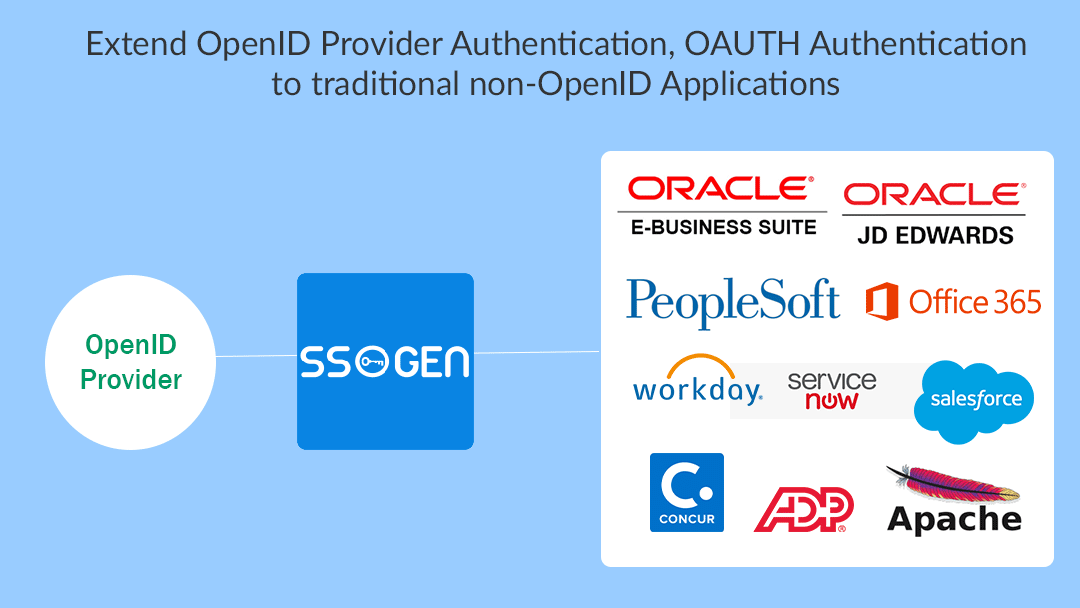 Extend OpenID Provider Authentication
To Legacy, Non-SAML Applications
Questions? Leave a Comment Below!
Request More Info
Contact us to request More Information, Demo Webinar, and Free Trial Access for 30 days.
Request a Quote
Request a quote for your environment and SSO use case. Our pricing is affordable for all businesses.
Customer Reviews
We would appreciate your feedback, thank you!
[Total: 2 Average: 4.5/5]