Apache SSO Authentication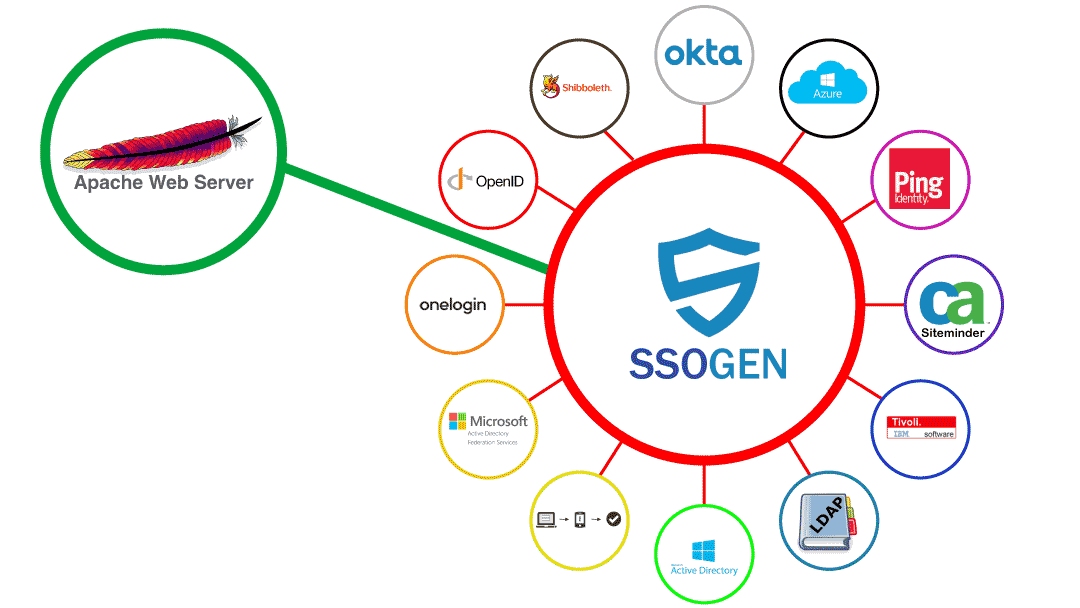 Apache SSO Integration
SSOGEN Team shares the Apache module for your Apache version and OS version.

# unzip /tmp/mod_ssogen_httpd2.4.6_el7_x86_64_3.10.0.zip -d /etc/httpd/modules/

# cat <<EOF > /etc/httpd/conf.d/ssogen.conf
LoadModule ssogen_module modules/mod_ssogen.so
SSOGENServerURL https://example.ssogen.com

# Enable SSO for /protected
<Location /protected>
AuthType SSOGEN
Require valid-user
</Location>

EOF

# service httpd restart

That's all.
Apache is now SSO enabled with SSOGEN, which can be configured with Azure AD, Okta, and etc.
Questions? Leave a Comment Below!
Request More Info
Contact us to request More Information, Demo Webinar, and Free Trial Access for 30 days.
Request a Quote
Request a quote for your environment and SSO use case. Our pricing is affordable for all businesses.
Customer Reviews
We would appreciate your feedback, thank you!
We appreciate your feedback. Click to rate this product/article.