NextGen SSO for Oracle EBS, PeopleSoft, JD Edwards, and SAP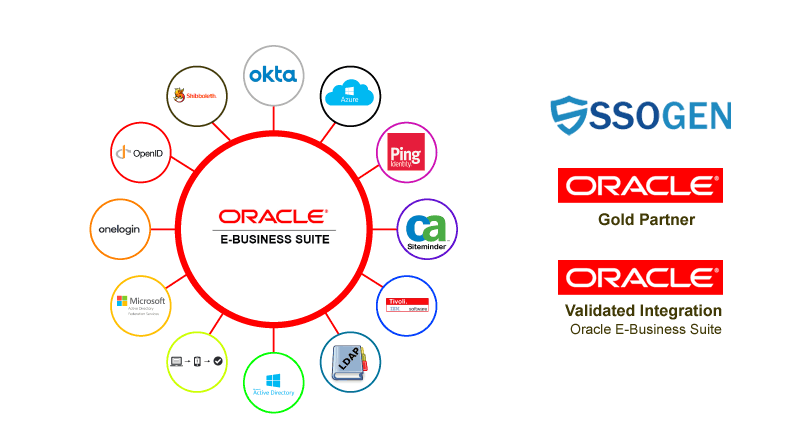  Complete SSO
 SSO Gateway
 IdP SAML Gateway
 SP SAML Gateway
 No User Sync to Cloud
 Unlimited Users
 Unlimited Logins
 Unlimited Support
 Free MFA
Why SSOgen?
NextGen Cloud SSO Solution to protect both internal and cloud applications with the lowest possible spend, to offer the best user experience, and to provide unlimited possibilities to integrate with other SSO solutions.
NextGen SSO
NextGen Cloud SSO SaaS solution, not a multi-tenant or a shared application. SSO would be deployed in minutes
Pay As You Go
Pay As You Go model with low flat fees, free Multi Factor-Authentication, and free 24/7 support
Flexible SSO
Complete SSO Server, SSO Gateway, SAML Gateway (IdP or SP), and OpenID Gateway
Complete SSO Solution
SSOgen is a complete Single Sign On solution to authenticate both internal web applications and Cloud SaaS Applications. Internal Web Applications are protected by SSO Client Plug-in in Web Servers. Cloud SaaS Applications are authenticated using SAML 2.0 IdP and OpenID provider.
SSOgen Single Sign On implementation works with most of the popular LDAP servers. SSOgen SSO Login also supports Desktop Authentication (Kerberos or Windows Native Authentication). SSOgen Single Sign On architecture does not require user identities in the cloud. SSOgen authenticates users against on-premise LDAP Servers in real-time. SSOgen offers a free multi factor authentication as well.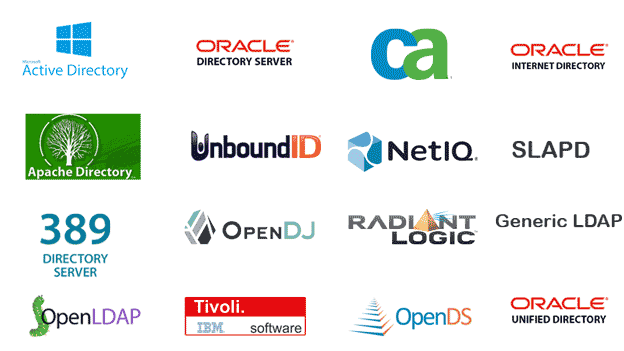  Active Directory
 RadiantLogic
 UnboundID
 OpenDS
 OpenDJ
 OpenLDAP
 CA Directory
 IBM Directory
 NetIQ
 389 Directory Server
 Apache Directory
 Oracle Internet Directory
 Oracle Directory Server
 Oracle Unified Directory
 Any Generic LDAP Server
Advanced Authentication
Highly Secured Authentication with tons of integrations with other SSO systems.
Multi Factor Authentication
Multi Factor Authentication is readily available for the most secured applications.
SAML IdP
SAML 1.0 and 2.0 IdP are supported for Cloud SaaS Applications.
Mobile Applications
Out of the box support for Mobile Applications.
Single Sign-On
Seamless SSO between both on-prem and cloud applications
Cost Savings
Pay As You Go licensing with $0 Capex, and free Multi Factor Authentication.
Robust LDAP Store
Dedicated, Highly Scalable and Secured LDAP Store
LDAP 3.0
Built on the standards with LDAP version 3.0 and version 2
High Availability
High Availability and Disaster Recovery are out of the box.
SSO Gateway, SAML Gateway, IdP SAML Gateway, SP SAML Gateway, Okta SPGW, OpenID Gateway, OpenID Connect Gateway, and OAuth Gateway
SSOgen is a flexible SSO Gateway for traditional SSO solutions such as CA Siteminder, IBM TAM, etc. For example, SSOgen extends Siteminder SSO to applications that do not support Siteminder SSO integration.
SSOgen is a NextGen SAML Gateway for SAML SSO solutions such as Okta, Azure ADFS, PingFederate, OneLogin, and more. For instance, SSOgen acts as a Service Provider, and extends Okta SSO to traditional web servers that do not talk SAML protocol. SAML Gateway has two roles: IdP SAML Gateway & SP SAML Gateway – Okta SPGW.
SSOgen is also an OpenID Gateway for OpenID ID providers. SSOgen acts as an OpenID Connect, and extends OpenID provider SSO to applications that do not support OpenID or OAuth protocols.
SSOgen offers a step-up authentication such as free multi factor authentication for the above Gateway SSO Solutions.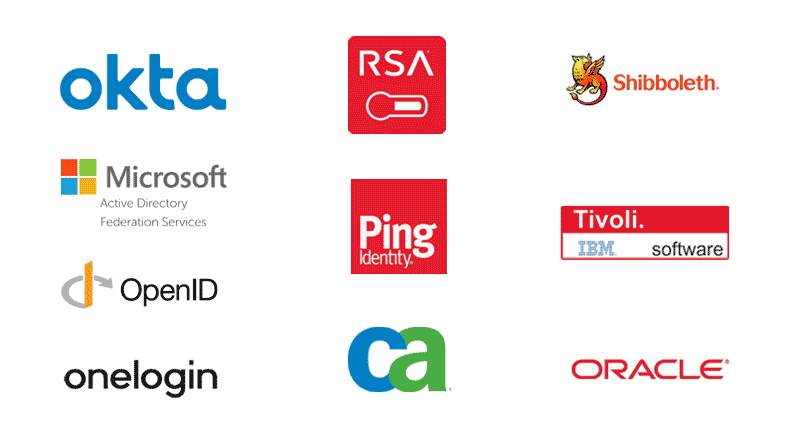  Okta
 Azure SSO
 Microsoft ADFS
 CA Siteminder
 PingFederate
 OneLogin
 Shibboleth
 NetIQ SSO
 OpenID
 IBM Tivoli AM
Why Our Customers Chose SSOgen?
24/7 Award Winning Support
SSOgen Offers an exceptional support for both SSO Implementation and production issues. Our Customers are extremely happy about our support.
NextGen SSO, yet affordable
NextGen SSO Solution that solves today's SSO use cases. Yet, SSOgen is the price leader, and affordable solution to all business sizes.
$0 Software Licensing Costs
High Availability Included
Disaster Recovery Included
Free Multi Factor Authentication
Request More Info
Contact us to request More Information, Demo Webinar, and Free Trial Access for 30 days.
Request a Quote
Request a quote for your environment and SSO use case. Our pricing is affordable for all businesses.