NextGen SSO for Oracle EBS, PeopleSoft, JD Edwards, and SAP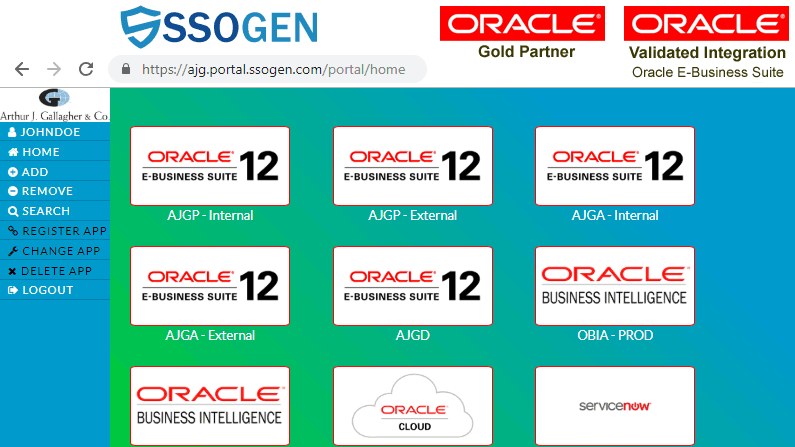  Complete SSO
 SSO Gateway
 SAML – SP Gateway
 No User Sync to Cloud
 Unlimited Users
 Unlimited Logins
 Unlimited 24/7 Support
 Low Subscription Fee
 Free MFA
Why SSOgen?
A leading Web SSO Solution built on NextGen Technologies to protect both internal and cloud applications with the lowest possible spend, to offer the best user experience, and to provide unlimited possibilities to integrate with other SSO solutions.
NextGen SSO
NextGen Cloud SaaS SSO Solution, not a multi-tenant or a shared application. SSO would be deployed in a few hours.
Pay As You Go
Pay As You Go model with the lowest subscription fee and free multi-factor authentication, and free 24×7 Support.
Flexible SSO
SSOgen is flexible to act as a sole SSO Solution or as a SSO gateway or SAML Gateway with other SSO solutions.
Complete SSO Solution
SSOgen is not just a gateway solution, but also a complete SSO solution, and it does not need other SSO systems. SSOgen not only protects web applications with a SSO Client (similar to Siteminder WebAgent), but also protects Cloud Applications with SAML Federation. In addition to the Windows Native Authentication, Kerberos, Desktop Authentication, SSOgen authenticates the users with the customer Directory Servers in real-time, and it does not synchronize the users and passwords into the cloud. Here is a quick list of compatible LDAP Servers.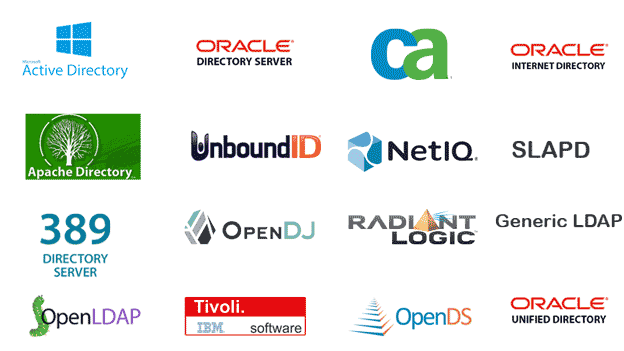  Active Directory
 RadiantLogic
 UnboundID
 OpenDS
 OpenDJ
 OpenLDAP
 CA Directory
 IBM Directory
 NetIQ
 389 Directory Server
 Apache Directory
 Oracle Internet Directory
 Oracle Directory Server
 Oracle Unified Directory
 Generic LDAP 2/3 Server
Advanced Authentication
Highly Secured Authentication with tons of integrations with other SSO systems.
Multi-factor Authentication
Multi-factor authentication is readily available for the most secured applications.
SAML
SAML 1.0 and 2.0 IDP are supported for SSO Federation
Mobile Applications
Out of the box support for Mobile Applications.
Single Sign-On
Seamless SSO between both on-prem and cloud applications
Cost Savings
Pay As You Go licensing with $0 Capex. Multi-Factor Authentication is free.
Robust LDAP Store
Dedicated, Highly Scalable and Secured LDAP Store
LDAP 3.0
Built on the standards with LDAP 3.0. Backward compatible with LDAP 2.
High Availability
High Availability and Disaster Recovery are out of the box.
Flexible SSO Gateway
SSOgen is a flexible SSO Gateway that works well with SAML IDP v1, SAML IDP v2, OpenID Providers. SSOgen can delegate the authentication to other SSO servers such as CA Siteminder, IBM Tivoli Access Manager, Oracle Access Manager, and other SSO systems. In this case, SSOgen would be protected by Siteminder WebAgent, IBM WebSeal, OAM WebGate, or any other SSO Clients. Not only just delegating the authentication to other SSO Systems, but also providing a step-up authentication(such as multi-factor authentication) for critical applications. For example, a web server is SSO configured with SSOgen, which delegates the authentication to Azure ADFS SSO, and performs a multi-factor authentication after a successful Azure SSO Login. Here is a quick list of possibilities for SSO Gateway Integration.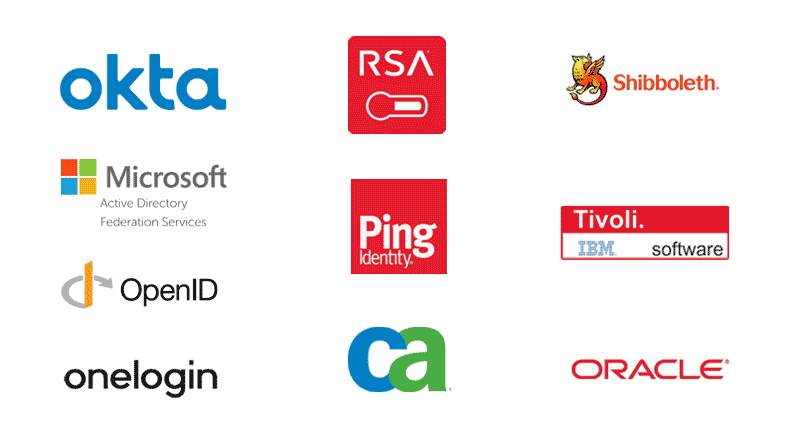  Okta
 Azure SSO
 Microsoft ADFS
 CA Siteminder
 PingFederate
 OneLogin
 Shibboleth
 NetIQ SSO
 OpenID
 IBM Tivoli AM
Why Our Customers Chose SSOgen?
24/7 Award Winning Support
SSOgen Offers an exceptional support for both SSO Implementation and production issues. Our Customers are extremely happy about our support.
Amazing SSO Solution
We are happy to share that our customers reach out to us to solve integration problems that traditional SSO Solutions can't solve.
$0 Software Licensing Costs
High Availability Included
Disaster Recovery Included
Free Multi-factor Authentication
Any Questions?
Chat with the SSO experts to find out savings and benefits for your business.
30 Days of Free POC
SSOgen Offers a 30 days of a completely free proof of concept, which enables our potential customers to experience the SSO Solution, find the security benefits, and know end user experience.